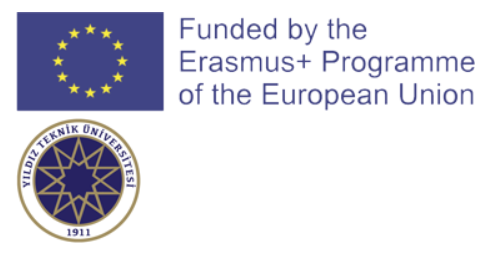 Under the framework of the Mobility Program Erasmus+ KA107 that is pursued by an Inter-Institutional Agreement (IIA) with Yildiz Technical University, we are pleased to inform Teachers in the Civil Engineering Department that we have One (01) Mobility for Teaching Assignments. The nominated applicant will spend 05 days at the receiving institution.
B2 Level or more in English is required to participate in this call
To submit your application:
https://www.google.com/url?q=http://erasmus.univ-biskra.dz/calls/6712D152-CF1C-4D10-9B88-AEB71E8CDE2B&source=gmail&ust=1667044607662000&usg=AOvVaw0Di_u41dJvkNpqcSHXd_Ib">
http://erasmus.
univ-biskra.dz/calls/6712D152-
CF1C-4D10-9B88-AEB71E8CDE2B
12/11/2022
13/11/2022
20/11/2022