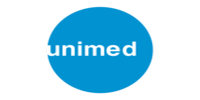 We are pleased to invite you to the "Final virtual event: 3 years of Virtual Exchange" on 14 December 2020, from 3 pm to 4.45pm CET.
This event is organised by the consortium implementing Erasmus+ Virtual Exchange, a flagship European Commission initiative bringing together youth across Europe and the Southern Mediterranean region in meaningful online intercultural exchanges.
Together, Virtual Exchange experts, educators, youth workers, and university staff will look back at the story of Erasmus+ Virtual Exchange, present its achievements, reflect on its impact and reflect on lessons learnt.
The event will also give space to participants to share their own Erasmus+ Virtual Exchange story.
Find out more about the event programme here, and register by following this link.